Capital investment Coordinating Agency (BKPM) provide a statement that the data was successfully collected during the quarter II – 2018, Indonesia experienced a slowdown of investment refers to investment data for quarter I – 2018.
Thomas Lembong as head of BKPM data expose Indonesia investment realization of domestic Investment (PMDN) and Foreign Investment (PMA) shows nothing of IDR 176.3 trillion, an increase of 3.1 percent compared with same period in 2017 (170.9 Rp trillion).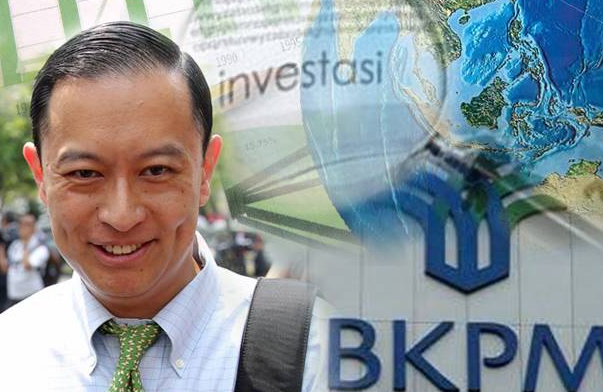 The figure was down compared to I quarter of Rp 185.3. The investment decline 4.9 percent. Compared to a quarter of I-2018. The realisation of such investment to absorb Labor 289,843 Indonesia. While the realization of investment and PMDN PMA during January – June of year 2018 to reach Rp 361.6 trillion.
BKPM also noted the realization of overall investment (PMDN and PMA) on quarter II 2018 based on 5 major locations of the project is USD 29.9 trillion in DKI Jakarta (16.9 percent), West Java, Rp 22.2 trillion (12.6 percent), East Java, Rp 16 trillion (9.1 percent), Bantam Usd 14.4 billion (8.2 percent), and East Kalimantan amounting to Rp 13.8 trillion (7.8 percent).
Meanwhile, according to business sectors, big five investment realization quarter II 2018 is the mining sector amounted to Rp 28.2 trillion (16 percent), transportation sector, shed, and telecommunications Rp 25.6 trillion (14.6 percent), power sector, gas, and water a number of Rp 20.8 trillion (11.8 percent), sectors of the food industry Rp 17.2 billion (9.8 percent), and housing, industrial, and commercial Rp 15.8 trillion (8.9 percent).
According to him there are some things that affect slowing investment, from domestic economic conditions, the world economy and some economic sentiment that made investors rethink to make investments.
"There are quite a few factors that have an effect on slowing the growth of investment realization of the second quarter compared to the first quarter of 2018. The rupiah turmoil and U.S.-China trade war has an impact on slowing the pace of investment, "said the head of the capital investment Coordination Agency (BKPM) Thomas Lembong in a news conference in his Office, Jakarta, Monday (14/8/2018).
Thomas Lembong also mentions the year 2019 is a political year, predicted this trend would make little impact on investment in Indonesia. The need for coolness and a safe and healthy politics very influential towards the investment in Indonesia.